We simplify patient interaction
Q1.6 makes patient monitoring and interaction easy. Patients get a pop-up with short questions a few times a day when they unlock their phone. Since people open their phones 96 times a day on average, we have many opportunities to collect patient data and provide necessary information. When a patient answers a question, the pop-up disappears. Non-invasive, yet highly effective: our average patient response rate is over 90%. 
While the patients carry on with their day, their answers are sent in real-time to a healthcare dashboard. This enables healthcare professionals to establish an up-to-date overview of their patients' status over time.  
Curious how this patient monitoring system works? Our video explains our Q1.6 system in more detail.  
No need for

additional

equipment 
Q1.6 is based on a 'Bring Your Own Device' model. Patients can just use their own smartphone. This enhances patient engagement, which in turn:  
reduces study drop-outs 

 

improves study data capture

 
improves patient safety monitoring 

 

reduces hospital visits

 

provides more meaningful longitudinal insights into patients' lives.

 
Try our free demo app and experience the effectiveness of Q1.6.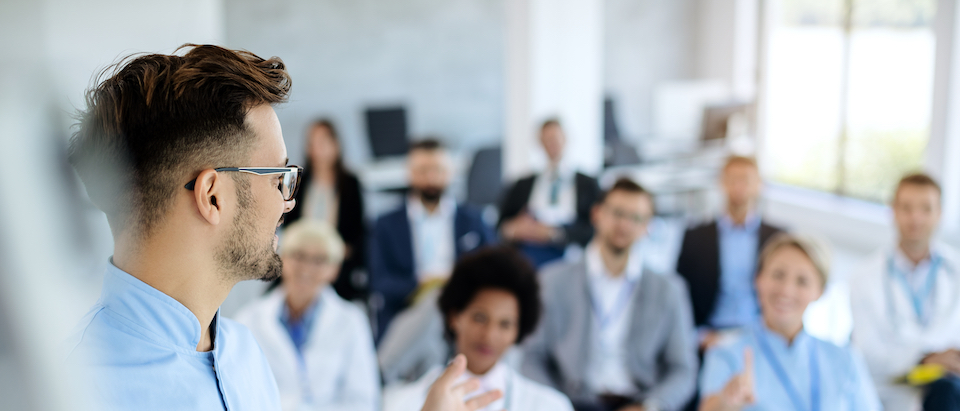 Weeks 0 to 6
After our kick-off meeting, we meet with the scientific team. Together, we establish the questionnaire during a workshop. We then configure the protocol, develop connections for sensors and wearables and enter a demo test phase. Finally, we assemble the training material that we will need later in the project.
Weeks 4 to 8
We translate all necessary materials, and we provide all the documentation you need, including the required documents for your EC submission. We go through user acceptance testing to ensure our app works correctly, after which we deploy the software to the hospitals you have selected. Then we start training the staff that will work with the app.
Weeks 6 to 10
We go live when the hospital staff add their first patients to the Q1.6 system. At that point, you will start receiving recurring data and we will help you with any questions you may have. When the system is up and running, we follow up monthly to ensure a smooth project run.
Project wrap-up
When you are done monitoring your patients, we wrap up the project. You receive your final data and we archive all the information. Onto the next collaboration!
Q1.6 generates systematically response rates of over 90%. The trial reports below are examples of the effectiveness of the Q1.6 app in research and patient monitoring. 
Response rate of 96% in 90 days
Telemonitoring of gout flares in 29 patients yielded a 96% response rate in 90 days, which demonstrates how the Q1.6 app can aid research and clinical trials.
Response rate of 92% in 14 days
Patient-reported outcomes of 229 Inguinal Hernia patients were measured, leading to a response rate of 92% in 14 days. This proves the usefulness of our app for patient and complication monitoring.
Innovative tool for perioperative pain monitoring
This study found that our Q1.6 app is an innovative tool for perioperative monitoring of pain and recovery. It eliminates previous limitations of classical measurements such as a large heterogeneity, retrospective data recording and different forms of bias.
Reliable tool for quality of life measurement
225 participants reported their quality of life during 5 consecutive days. This study shows the Q1.6 app is a reliable tool for measuring quality of life, comparable to the paper-based EQ-5D-5L, while reducing the response burden.
Q1.6 revolutionizes data gathering in clinical trials and patient treatments. During the last 10 years, we have monitored thousands of patients, we have optimized our system to achieve average patient response rates of over 90%, and we will keep improving patient interaction rates in the future.
Over 10 years of experience
Q1.6 has been involved in remote patient monitoring and patient dialogue for clinical trials for over 10 years. Our track record shows our dedicated focus on improving patient interactions and our substantial experience in numerous therapeutic areas, offering support to major pharmaceutical organizations in their research and patient monitoring efforts.
Hospitals around the world are dealing with staff shortages, which makes it increasingly difficult for healthcare professionals to conduct time-consuming research or to manage innovative projects. That's why we have made the Q1.6 system as intuitive and straightforward as possible, ensuring optimal ease of use for both patients and healthcare professionals.
Wide range of therapeutic areas
The Q1.6 system is versatile and can be configured for various patient dialogue needs. As a result, our system can be used in many therapeutic areas, including Neuroscience, Immunology, Infectious Diseases, Orthopedics, Oncology, Bariatrics, Abdominal Surgery, Orthopedic Surgery, Surgical Site Infections, and more.
We take pride in our flexibility. We continuously adapt our solutions to the ever-changing healthcare landscape, including evolving dialogue standards, the introduction of new wearables and sensors, and more.
Collaborating with Q1.6 is beneficial for all parties involved. We can continue enhancing our technology, you retain ownership of the dialogue protocol, and hospitals maintain ownership of their patients' data. This information can be shared with the industry for research purposes under certain conditions.
Experience our Q1.6 app firsthand with our demo. The free version of the app shows you how patients will use the app, and it demonstrates some of the technical features.
How do I get started?
Follow the steps below to activate your demo.
Leave your name & email address and click on the button below to receive a unique activation code by email.

Download the Q1.6 app from the Google Play Store or the iOS App Store or simply click the provided link in the email on your phone.

Fill in the code in the app on your phone

within 24 hours

, this will be prefilled if you use the link in the email.

You can now begin experimenting with the app.
Embark on your journey to enhance patient insights today!